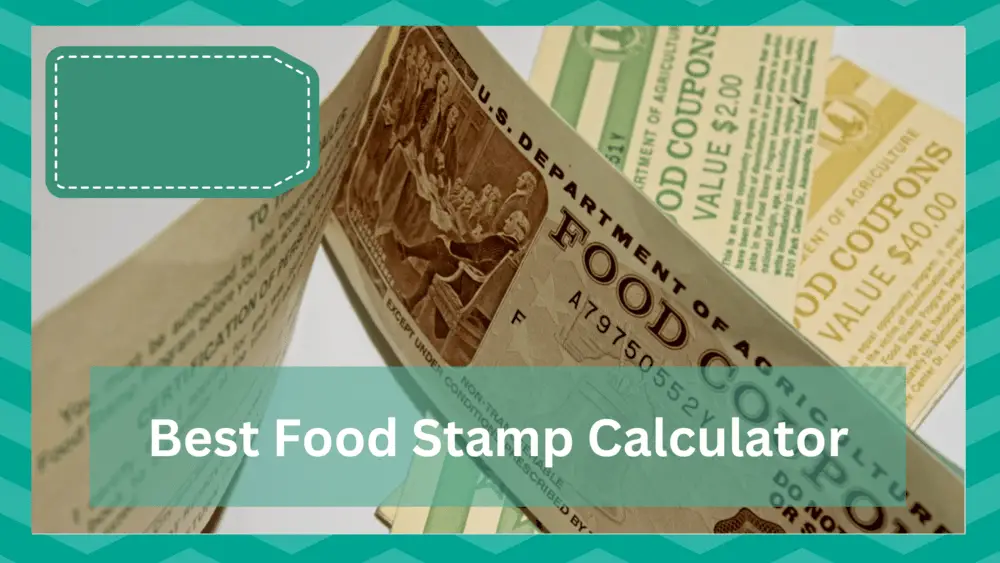 SNAP is the Supplemental Nutrition Assistance Program, which was previously known as the food stamp program. The program was launched under the American rescue plan to help food-insecure people.
With this program, low-income families get a monthly food allowance and it's administered by local and state agencies.
In most cases, this program is used by people with kids and people who cannot make ends meet, even if they are earning.
Also, the users get an EBT or ATM-like card to make sure the grocery bill is charged.
However, if you have to purchase groceries for the first time under SNAP, we are sharing the best food stamp calculators with you!
Finding The Best Food Stamp Calculator
This is the most straightforward website with a food stamp calculator.
It has a user-friendly interface as you only have to enter answers to the questions asked and press the calculate button on the bottom.
The users have to provide information about the total number of people in a household, estimated earned income, estimated unearned income, childcare charges, child support charges, and mortgage or rent.
Since SNAP provides a monthly allowance, you've to add the monthly costs. Also, you have to select the type of utilities you've to pay for.
Once you have added all the details, just use the calculate button to get an estimate. Keep in mind that the exact monthly allowance will depend on the department, so it can be higher or lower than the estimate.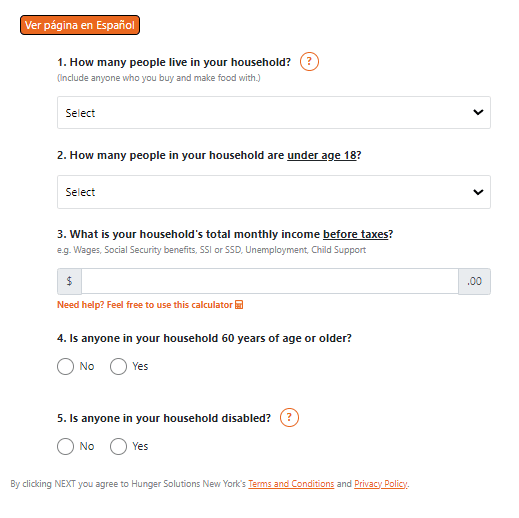 If you are in New York and need to calculate the time stamps, you can use this calculator. The calculator is available in English as well as Espanol.
With this calculator, you've to add information about the number of people in your house, the region, senior or disabled people, and if everyone is a US citizen or not.
In addition, you must answer questions related to monthly income before tax-cutting, the number of non-US citizens, and monthly income from other sources, such as a pension, child support, and social security.
Moreover, you must add the depends on care costs for babies, your assets or resources, monthly child support payment, rent/mortgage, insurance, taxes, and if you've your own home or not.
Last but not least, you've to add information about the utility bills and press the submit button to get the estimated allowance and food stamps.
Keep in mind that this calculator is for the New York population, as you can only choose New York's regions in the calculator.
On this website, there is a SNAP calculator that helps you check if you meet the income guidelines set by SNAP or not, along with the number of benefits you can get.
The first question is about the number of people in your household, including disabled or senior people.
In addition, you must provide information about monthly earned income and income from the lodger/boarder.
There are multiple other categories that you've to fill, such as rental income, child support payments, adjusted gross income, and unearned income.
There is a separate section for the deductions to see how much is deducted from your income, along with the shelter costs that you've to pay for mortgage or rent.
The calculator also has questions related to your SUA levels and living location. If you are receiving SUA, you have to add the amount, along with information about insurance, taxes, and repairs.
As a result, you will get information about how much SNAP benefits you can get, including the recoupment and food plan amount.
However, if you want to calculate with different values, there is a reset button at the bottom of the form.

When you use this calculator, you will be able to determine if you are eligible for the SNAP benefits, and even if you are eligible, the total amount of benefits will vary.
As far as the calculator is concerned, you need to provide details about household size, gross income from work, other income streams, assets, dependent costs, child support payments, and rents.
In case you've additional taxes and insurance to pay, you've to add information about it as well as the utilities. Once the information is correctly entered, tap on the "calculate now!" button.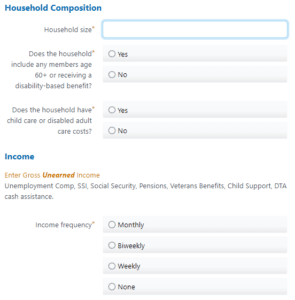 If you are from Massachusetts, you can use this calculator to determine how much monthly benefits you can get.
However, before we share information about the calculator, know that it doesn't include COVID-19's supplemental payments.
To begin with, you've to add the household size, information about disabled or senior members (if any), and data about the disabled or child care costs.
As far as the income is concerned, you have to add the unearned and earned incomes, along with the income frequency (you can select weekly, biweekly, or monthly frequencies).
In the next section, you've to add details about the expenses, such as monthly child support costs and shelter costs. Also, you've to answer if you are homeless or have your own living space.
After adding the information, press the "see results" button to calculate the benefits.

Since every state in the US has different criteria for calculating your monthly allowance, many people look for an all-in-one calculator.
For this reason, you can opt for SNAP Screener, which allows the users to select the state, and you will get the questions that you've to answer and get your estimated food stamps and benefits.
The calculator is extremely user-friendly and can be accessed on a mobile phone.
The Additional Guide To Apply For Food Stamps
We have mentioned the top six SNAP calculators and estimators that you can use.
However, you must remember that every state has different eligibility criteria, which is why you should use a state-centric calculator.
On the other hand, if you have done the calculations and want to apply for food stamps, you must contact the state's agency office. However, the information is available on the state's official website as well.
Every state has its own submission or application forms (yes, there are online applications available as well). In case you need more help, you can call 1-800-645-8333.
Keep in mind that the households have a limit of $2250 when it comes down to countable resources. However, if there are disabled or 60+ people in the household, it can be over $3500.
If you already receive the SSI and TANF benefits, you might not be eligible. As far as the vehicles are concerned, the states decide how they will be determined during the allowance.
It is important for the households to pass different income tests unless everyone in the family is receiving general assistance, SSI, and TANF. In the case of a senior or disabled person, you've to meet the net income.
Keep in mind that these income limits change every year, and you can find the updated information on the official project website.
For those who don't know what gross income is, it's the total income that someone is getting before deductions. The net and gross income limits for SNAP are usually higher in Hawaii and Alaska.
There are various allowable deductions in the SNAP program, such as income limits or other dollar figures. These limits change annually.
Usually, 20% is deducted from the earned income, along with care deductions, medical expenses of disabled and elderly members, and legal support payments for kids.
In some US states, homeless households can also get extra allowance for shelter.
SNAP is only a suitable choice if you are from a low-income family because unemployed people cannot get the benefits.
For instance, you must not be reducing work hours or quitting your job voluntarily; you must be registered to work and take a job when one is offered.
Also, you should participate in training and employment programs.
The adults must work for at least twenty hours every week to receive the benefits, but you can get a waiver if no jobs are available.
Rules For Disabled And/Or Elderly People
If there is a senior or a disabled person in the household, there are several exemptions in the SNAP. The person is considered elderly or senior if they are 60 years old or more.
On the other hand, the member is considered disabled when they receive blindness or disability payments from the federal government or if they receive disability retirement benefits.
Moreover, you are considered disabled if you are a veteran who is housebound and needs constant care. Lastly, you are eligible if you are a surviving child or spouse of a veteran.
If you are a documented immigrant who has been in the US for five years with kids aged less than 18 years old or has disability-related benefits, you can apply for SNAP.
On the other hand, if you aren't a US citizen, you might not be eligible (yes, it includes students as well).
The Bottom Line
SNAP is a great opportunity for people who have limited resources for their food, and we have mentioned the calculators that can help you calculate the estimated benefits.
Also, we have added information about eligibility, so you can see if you are ready to get the benefits or not!