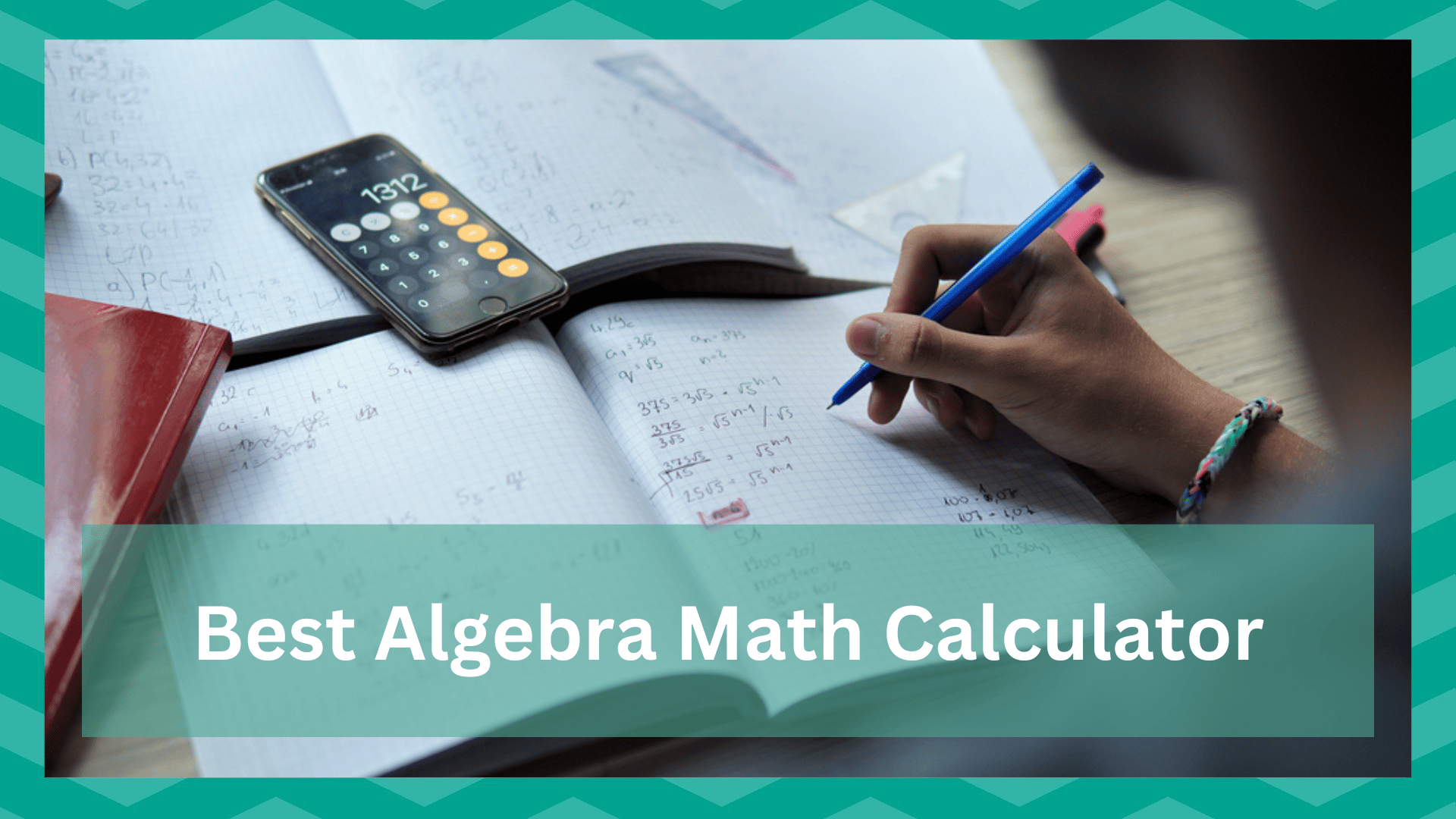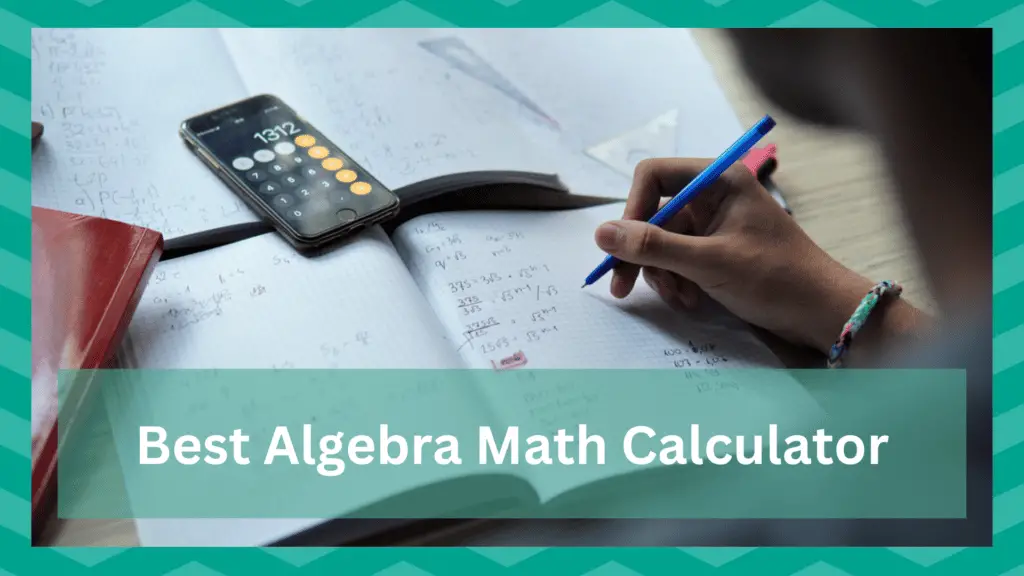 Algebra math calculator is an opportune tool for students or anyone who is not so great in mathematics, to solve algebra problems and excel through them.
Algebra is referred to as the study of mathematical symbols and rules. Algebra math calculators provide a step-by-step guide for students that are weak in mathematics.
They serve as a great assistance to pass through difficult mathematical steps and understand them.
In the old times, parents had to hire tutors to make their children understand math or solve mathematical problems.
That process of hiring, waiting on the teacher and forcing children to take extra classes after school was a hectic and time taking process. But thanks to the new advancements and technology, that problem has been solved.
Now the mathematical solutions are just a click away. The algebra math calculators are convenient, user-friendly, time-saving and intelligible to use and interpret.
Due to the growing advancements, parents do not have much time for their children to help them solve problems. This is where these calculators come in and play their essential part.
Nowadays, every kid has a smartphone and they consider using online calculators more convenient rather than going to the academies or having a math tutor at home, after school. Algebra math calculators have made everyone's life easy.
You will be amazed to see the wide range of algebra math calculators available in the market and online with different processes and interfaces.
Best Algebra Math Calculator
1. Math Papa Algebra Calculator: Algebra Math Calculator
Math Papa Algebra Calculator is an effective tool for children that are unable to understand algebra or solve mathematical problems.
It has several examples that show how you can put the unsolved problem in the calculator and calculate it.
The interface of the math papa algebra calculator is descriptive and detailed. It consists of demonstration videos and pictorial representation that shows how an algebraic mathematical problem can be solved stepwise.
It has a wide variety of examples and different symbols to assist you through algebraic mathematical difficulties.
Math papa algebra calculator is also available in the form of an application; that you can download on your smartphone and use anywhere, without any internet connection.
It is available on both; apple store and Google store.
To obtain the desired results or to solve the equation that you are unable to solve on your own, you simply have to type that mathematical equation in the empty calculation bar and press 'calculate'.
You will acquire the correct result along with a step-to-step process.
The methods and results are appropriate and accurate. Many users have vouched for the math papa calculator for providing correct methods and results.
2. Microsoft Math Solver Calculator: Algebra Math Calculator

Microsoft math solver calculator is a super convenient tool as it has a great range of mathematical formulas, examples, methods and symbols. It is advanced and keeps you updated with your coursework.
You simply have to sign up to register yourself and provide a few details to get all the updates on your coursework and homework.
The interface is quite interesting and easy to interpret with a vibrant and clear display. There aren't too many advertisements and you can easily work in peace. It also allows you to study and solve algebraic problems on Microsoft edge.
If switching between tabs tires you, then you can simply download the Microsoft math solver calculator in your Microsoft edge.
The Microsoft math solver calculator is very different and unique. It has a proper mathematical keyboard that consists of all the numbers and symbols that are used for solving algebraic or any mathematical problem.
Microsoft math solver calculator not only helps you solve algebraic problems, rather it allows you to solve trigonometric, calculus and pre-algebraic problems as well.
It has four different modes; trigonometry, calculus, algebra and matrix. You can switch on any mode depending on your requirement.
To obtain the results of your problem, you just have to type in the equations you are having trouble solving, click 'calculate' and the rest will be handled by the calculator.
The whole procedure to solve that mathematical equation and the correct result will appear in front of you.
Microsoft math solver calculator provides articles related to your problems and offers practical exercises for your practice and improvement.
3. Symbolab Calculator: Algebra Math Calculator
Symbolab calculator not only consists of algebraic equations but has a huge variety of other mathematical equations as well so you do not have to find other calculators online when you can have it all at one stop.
The interface is similar to Microsoft edge as it has the same tabs and symbolic pad. It has less number of advertisements and related website links.
You can download symbolab calculator on your smartphone as it is available on both the Apple store and Google store.
It consists of multiple examples that you can try to solve on your own for your practice and improvement. It also allows you to print those examples, formulas and equations to solve them on paper.
It has an affiliation with a variety of algebraic mathematical books from which it picks up related examples and helps you exercise and advance your math.
To solve the algebraic problem that you are stuck on, you have to type that in the empty rectangular box above the keypad and press 'calculate'.
The symbolab calculator will display the procedure and result in front of you along with equations that are similar to your problem so you can exercise them and develop your algebra.
4. Mathway Calculator: Algebra Math Calculator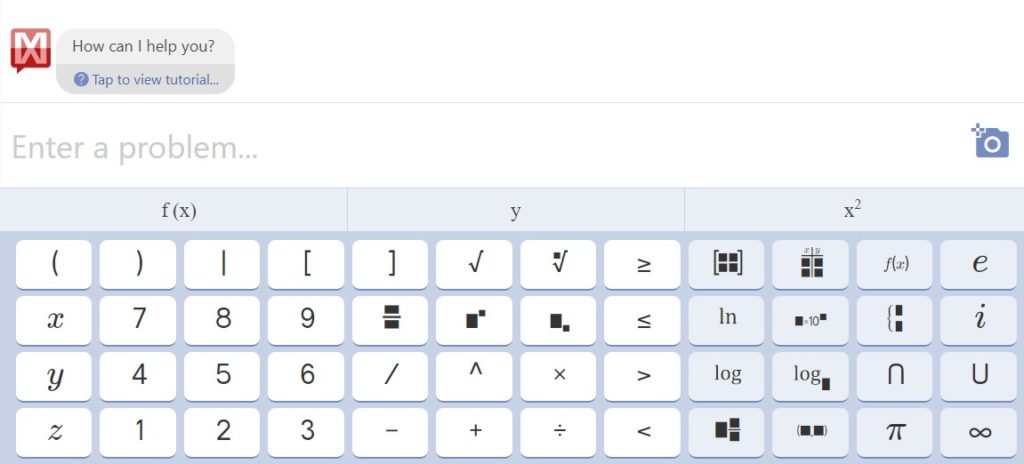 Mathway calculator is a basic tool for solving algebraic problems. It only assists in solving algebraic problems in simple and understandable steps.
The interface is pretty compounding as there are many advertisements and website links that pop up in front of you after every minute or so, while you are in the middle of solving the algebraic problem.
It allows you to take a picture of your written algebraic problem and upload it on the calculator. It will scan that problem and provide you with a solution.
It also has a wide empty square space in which you can type more than one algebraic problem and on proceeding you will get the solved procedure/methods of all the typed algebraic mathematical problems.
It also has the option to attain online assistance by talking to one of the mathway calculator team members. You can place a complaint if the calculator is not providing accurate results or if it is not working at all.
Any trouble can be reported online to mathway calculator team member.
Mathway calculator offers to help solve problems in other subjects as well; such as chemistry, physics, statistics and graphing.
5. Quickmath Calculator: Algebra Math Calculator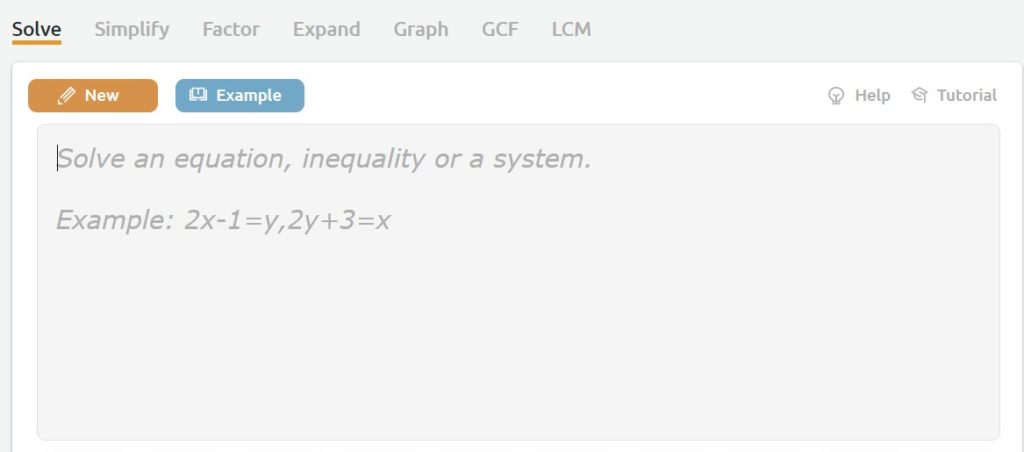 Quickmath calculator as the name indicates that it will provide you with the solution in seconds. You just have to type your algebraic problem and instantly it will display the results and the procedure in front of you.
The interface is also very simple. It consists of a basic keypad similar to a scientific calculator and a rectangular space for typing your problem in that area. This calculator is free of advertisements and pop-ups which is a plus.
Quickmath calculator is available on the Apple store and Google store for download. You can have it on your smartphone and solve your algebraic mathematical problems anywhere, anytime.
There are a few examples present as well, which you use as a reference or for exercising.
The way to put in your algebraic problem is simple, so you just have to type your problem, click 'calculate' and the technique along with the solution will appear in front of you.
End Note
Algebraic mathematical calculators have made the lives of students so much easier. These calculators are better than going to academies, having a home tutor or going to the tutor's house or taking extra classes after school.
In the old times, children did not have such a variety of options so they had to opt for the conventional ways to solve their mathematical problems.
But due to developing technology and advancements, a huge range of algebraic mathematical calculators have been introduced in the market and online.
These calculators can be used by any class/standard and they are very intelligible and convenient to use. Children nowadays spend a major part of their day on smartphones, so such options; to study using their smartphone attracts them the most.
Algebraic mathematical calculators have fewer chances of errors and are time-effective.
There are many algebraic mathematical calculators available online, on apple store and Google store with various interfaces and different methods and procedures, you just have to choose which one suits you the best.