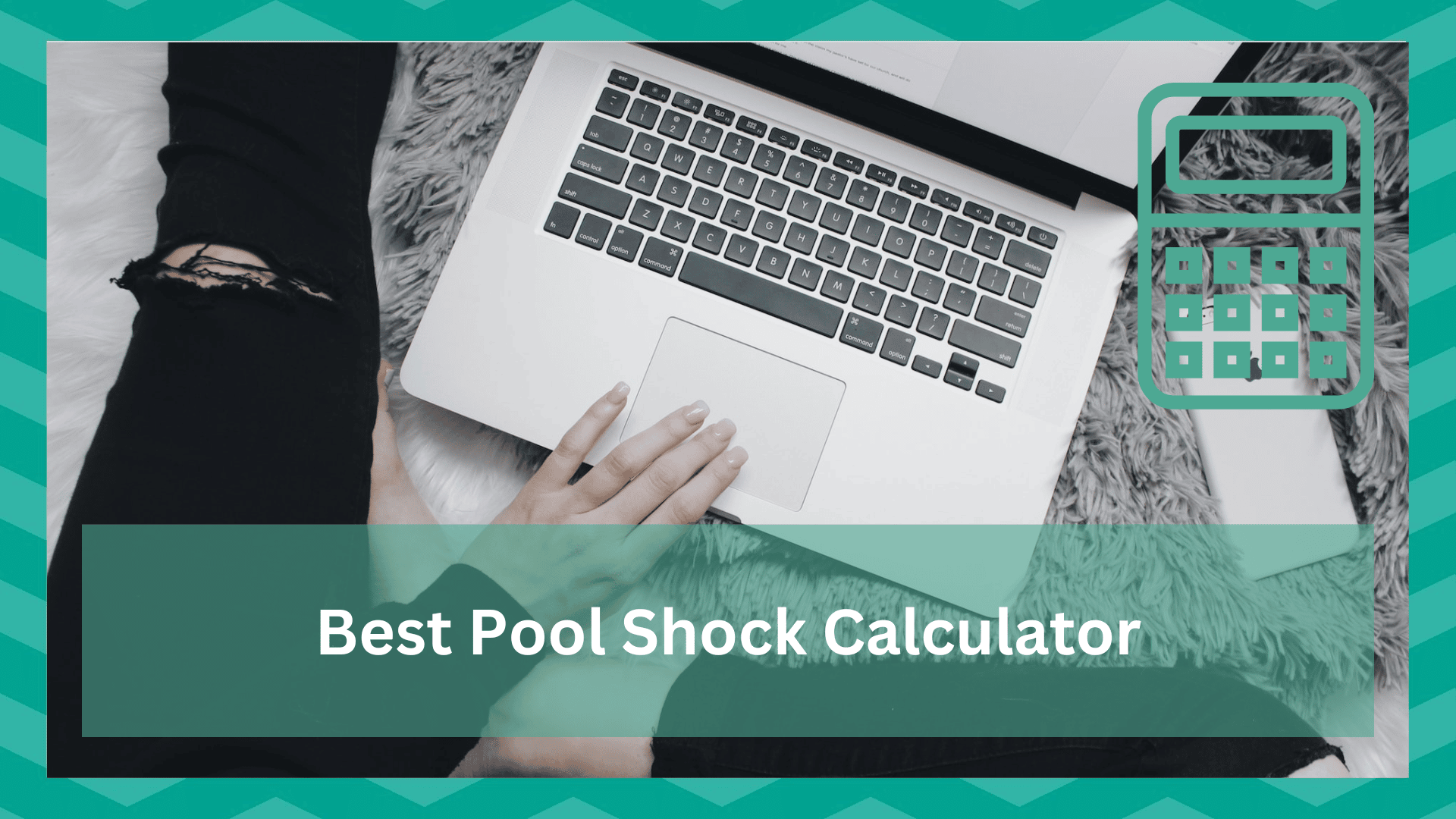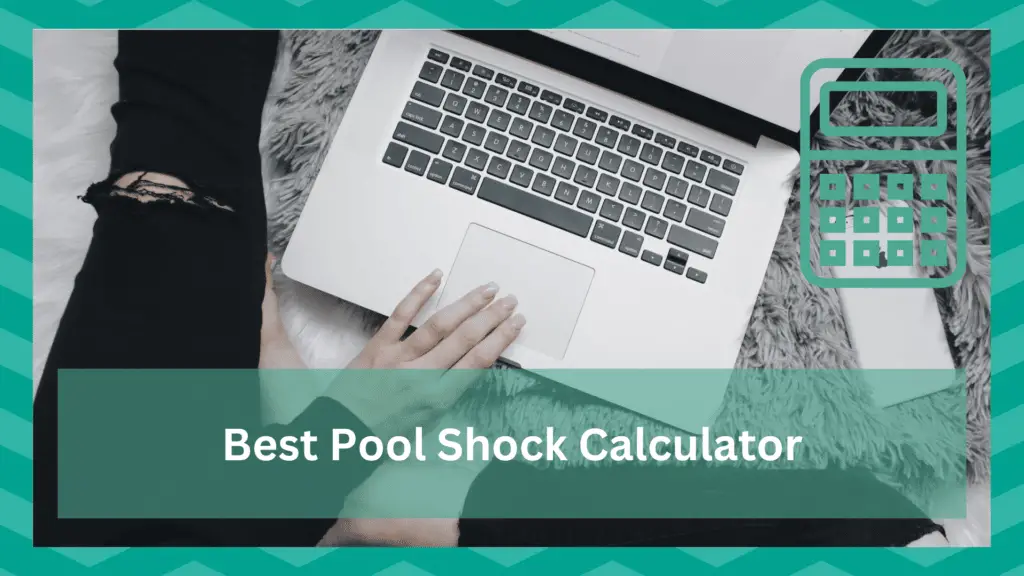 While some people do believe chlorine to be bad for the pool water, it can be essential when you're trying to maintain the clarity and cleanliness of your pool.
So, if you're avoiding the pool shock routine, it will only promote bacteria growth and pool algae.
If you have just installed a pool in your backyard, then your first step should be educating yourself on the pool management routine. That way, you won't have to worry about waking up to a dirty pool filled with bacteria and pool algae.
Most of the time, the sweet spot for the chlorine addition is 1 – 4 PPM. However, that can vary depending on the type of water you're using in the pool.
In the case of salt water, you will have to maintain a higher PPM and use other salts.
Sometimes, it can be quite annoying to find the optimal pool shock for your unit.
While the basic calculations are not that complicated, using online calculators will help you find the accurate amount. So, here is a list of some of the best pool shock calculators that you can rely on every week.
Best Pool Shock Calculator
Pooli Application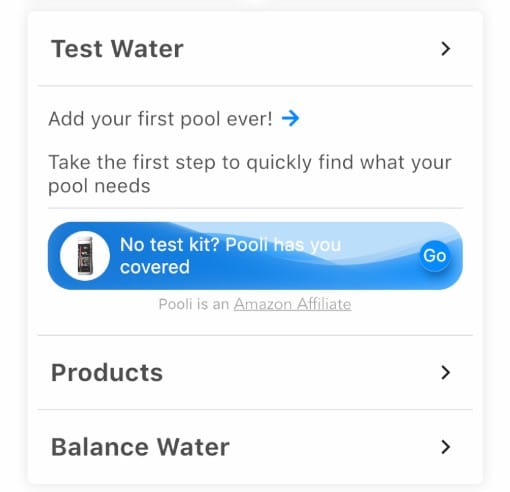 This free application is available for both Android devices and iOS, and you won't find a better option on the market.
Pooli brings a comprehensive range of pool calculators and is not only limited to pool shock levels. So, if you're looking for a complete pool maintenance application, Pooli might be it.
The best thing about this application is its simple UI. Even if you've never used any other pool application, it will guide you through every step of the way. From there, you can also make use of the test strip scanner.
As long as your mobile device is updated, a quick scan will present all the pool water details. Moreover, it will also help you determine the pool volume before you move on to calculating the shocking requirements.
All you need is a bit of detail on the pool dimensions and some basic pointers. From there, you can easily adjust the Pooli application to find the right amount.
You don't have to worry about going through any extensive calculation routine here, and a few clicks will have you sorted for the week.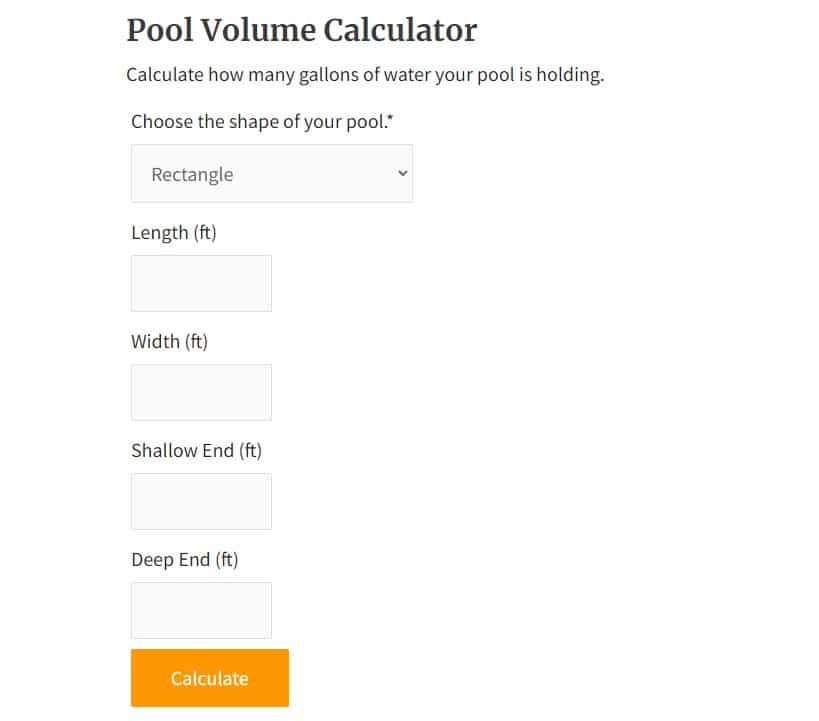 Pool Research is an online platform that helps visitors get a better understanding of pool management.
This platform is more of an online resource than a calculator and is dedicated to helping owners keep their pools in the best condition.
Along with the Pool Shock Calculator, you'll find extensive details and guides for each step. From calculating the pool volume to finding the right type of sanitizer, this resource has got you covered.
Moreover, you can rely on its saturation index calculator and stabilizer calculator for a better idea.
This website is nothing short of exceptional, and you won't have to worry about spending time on any other platform as long as you're engaged with this one.
So, keep that in mind and test out the Pool Research shock calculator. You won't be disappointed with its comprehensive approach to pool management.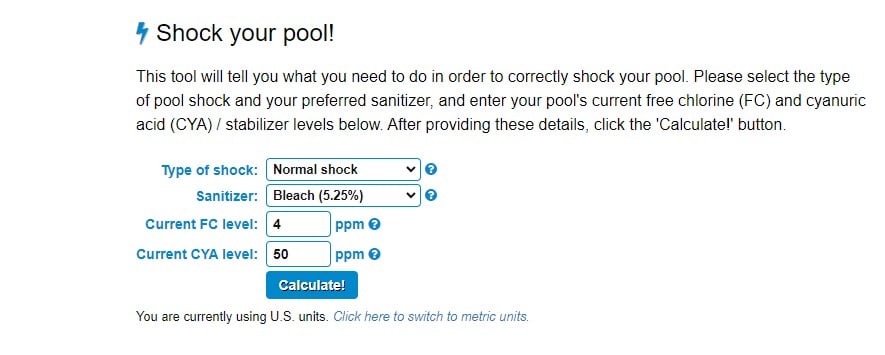 If you're not that sold on all of the guides and need a simple yet effective calculator, then FreePoolCalculator is for you. This platform has been around for a while and is used by experts across the nation.
Here, you will have to define the type of shock you're using along with the sanitizer.
The results are pretty consistent, and you won't find any flaws here when it comes to basic calculations.
On the other hand, if you're not too sure about how to calculate the free chlorine levels here, then going with some of the options mentioned above will serve you better.
The unique thing about this platform is that you can get different units. So, even if you don't live in the US, going with the FreePoolCalculator will serve you perfectly.
From there, you can proceed with the recommended number of purchases to narrow down the errors.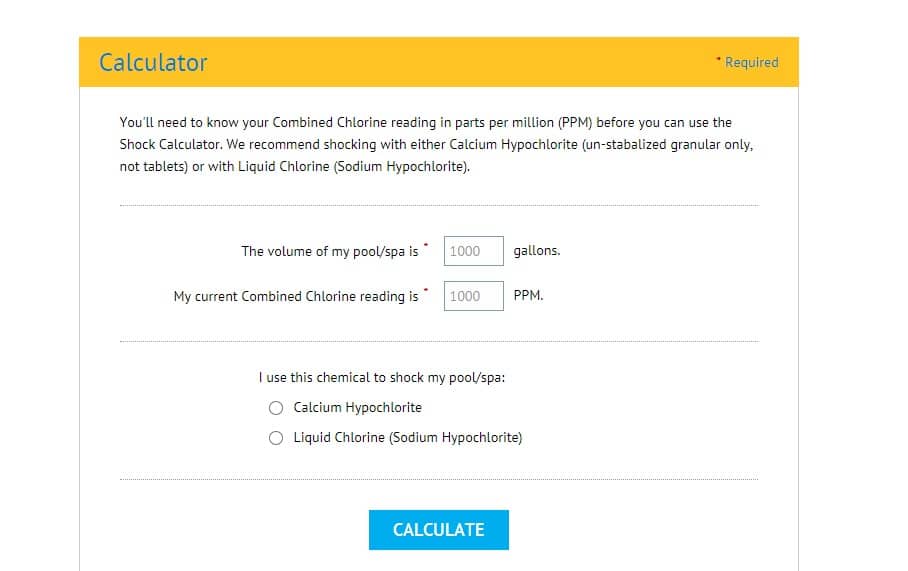 Similar to the FreePoolCalculator, the Horizon Pool Supply shock calculator will bring the same UI. However, you won't get any option to change the units.
So, you'll have to first concern the required pointers into gallons and the current PPM chlorine reading.
On the other hand, you still have the option to choose the type of email that you'll be using to shock the pool. After filling up the input fields with the relevant details, you can click the calculate button.
This will be enough to engage the calculator, and the required shock will be represented on the bottom.
Along with the recommended amount, you will also get product recommendations here. So, if you can't seem to figure out the right shock for your pool, going with these recommendations will serve you better.
However, if you're still confused and can't make the right decision, seeking professional support from the consultation panel maintained by this platform is a great idea.
These experts are always ready to help users, and you can gain more perspective on how to use the shock.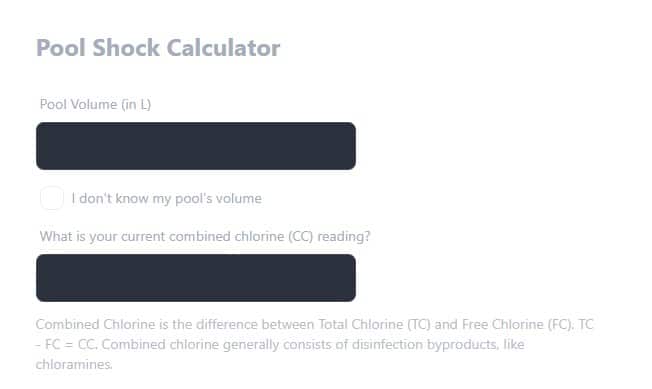 Next on the list, we have the Pool Advisor. This platform is maintained by a certified chemical engineer with years of professional experience in the wastewater industry.
These experts bring decades of practical knowledge to your fingertips with this exceptional platform.
So, if you're not sold on any of the options mentioned above, then going with Pool Advisor is the best option.
Along with the shock dose calculator offered here, you will get professional advice on how to take the best care of your pool.
This platform is especially welcoming for beginners. When you're not too sure about the overall volume or the optimal chlorine, then going with Pool Advisor is a good idea.
Hopefully, you won't have to bother much with these errors.
Pool Cloud Application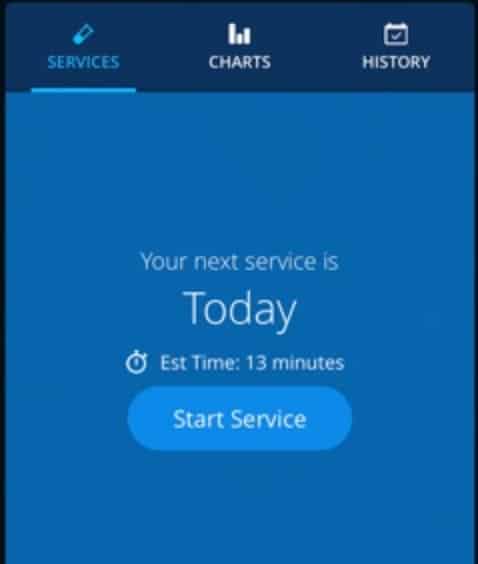 If you're not that fond of the Pooli application, going with the Pool Cloud application is not a bad option.
You will get the same type of calculator here as well, but the UI will be much easier to use. Moreover, the application will guide you through each step.
So, if you're new to pool management and Pooli seems a bit overwhelming, going with the Pool Cloud option should be your next step.
Most often than not, you won't have to try out any other option, and this will be it for your pool maintenance requirements.
Clorox Pool Application
The Clorox Pool application is the next thing that you need to consider when you're looking for more product options. The Clorox application has been in the market for a while, and its main purpose is to drive traffic toward sanitary products.
So, after making use of the calculator, you will be presented with a ton of options that will seem suitable for your specific pool.
Moreover, you can further tweak the calculator to give projections relevant to the type of Clorox product that you'll be using.
Hopefully, you won't have to go through any more applications, and going with the Clorox app will keep you served for years.
Which One Is The Best Among These Options?
While all of the options mentioned here are pretty decent, the Pool application will always come out on top when you're looking for extensive details.
You might not be able to find the right recommendations for products here, but you can always seek that information from a local expert.
On the other hand, if you're aiming for a simpler option that is easier to use, then going with the FreePoolCalculator or the Horizon Pool Supply option is a good idea.
Both of these platforms bring a simple yet accurate calculator to your fingertips.
So, it all comes down to what you're looking for in the best pool shock calculator.
If you're looking for more details, going with Pooli and other options like Pool Cloud will serve you better. However, if that is not your objective, you can always go with the FreePoolCalculator.
Wrapping Up
These were some of the most used calculators that you'll find on the market when it comes to determining the amount of shock that you need to add to the pool.
There is no harm in trying all of these options to provide yourself with a better perspective.
After testing out all of these options, you'll know for sure which one fits your needs best. From there, you can adjust the free chlorine levels accordingly without worrying too much about the excessive use of chlorine in the spa.
All your focus should be on sticking to the 1 – 4 PPM levels if you're not using salt water.
However, if you are using saltwater, then you'll have to add a bit more purification salts to get through issues with algae growth and bacteria promotion.
Hopefully, you will be able to find an option that best fits your requirements!