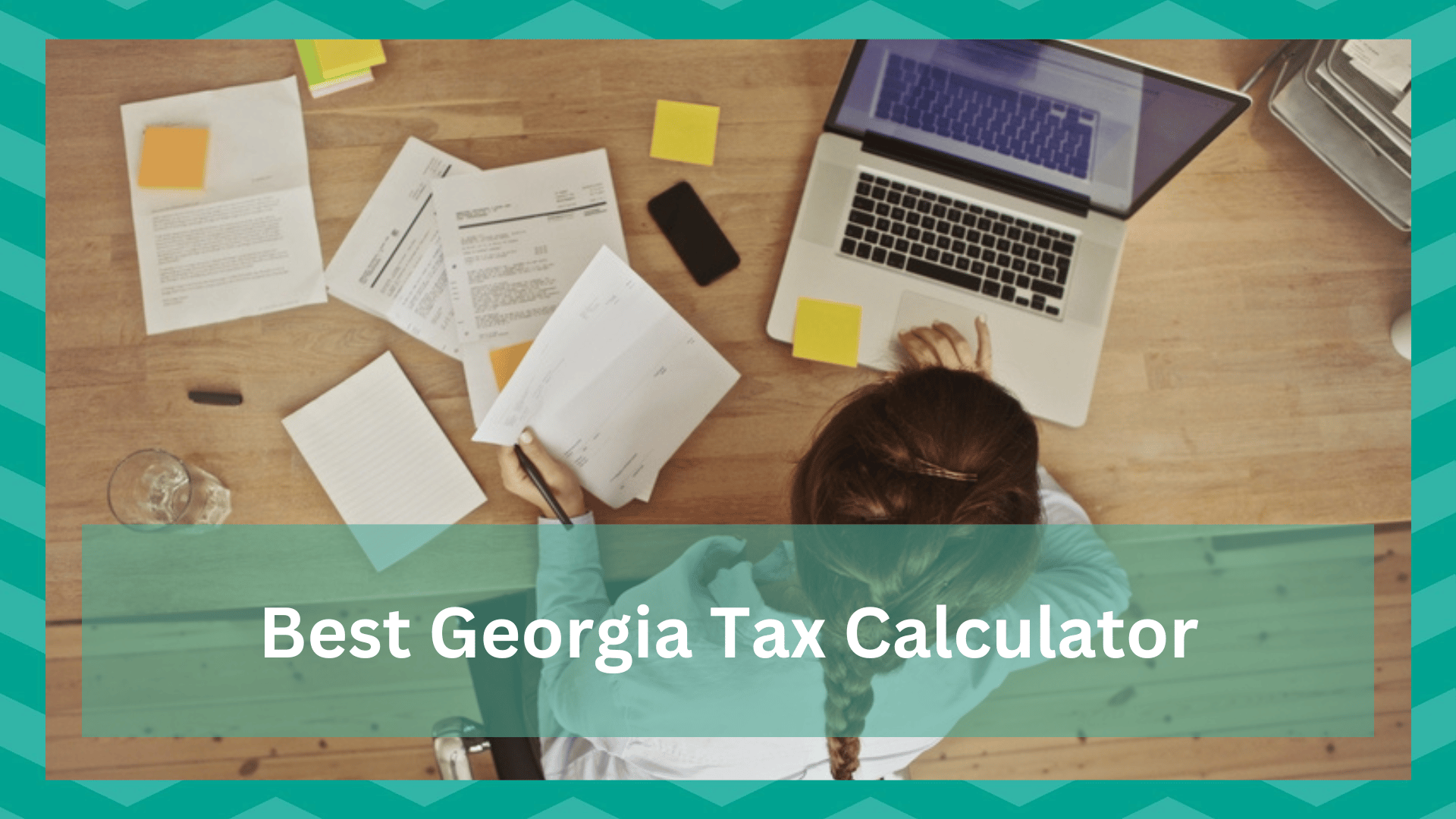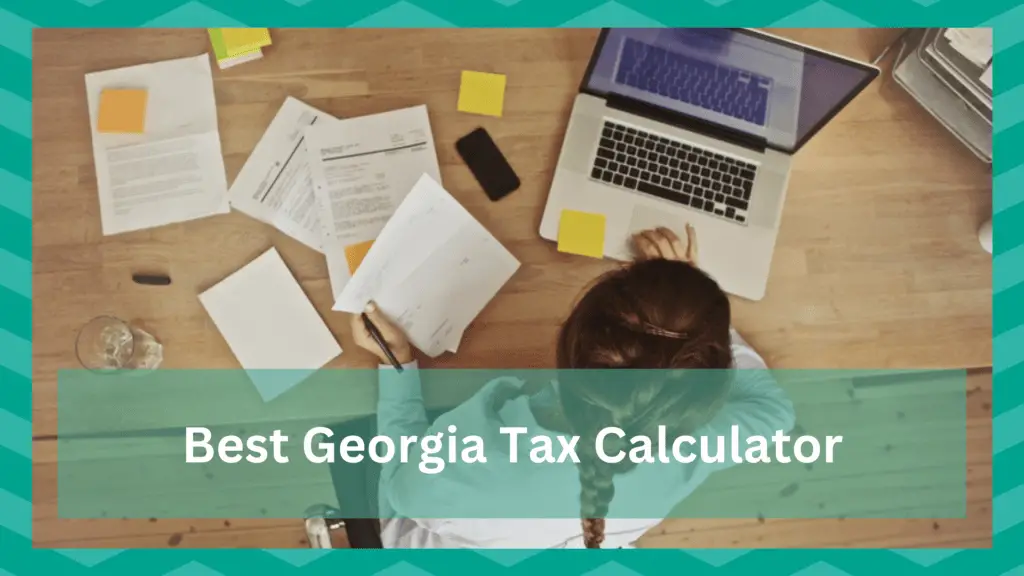 Tax is something that runs modern governments, these are funds collected from employed adults based on their salary or business profits.
Taxes aren't just a thing of the modem world, people used to pay taxes in the form of livestock, crops, etc, thousands of years ago.
In the US, the regulations and laws relating to taxes differ a little, if you're from the beautiful state of Georgia, it is highly recommended that you read this article.
Doing your taxes can be a lengthy and tiring process, but there are tax calculators available online, that can make your lives a whole lot easier.
In this article, we are going to talk about the calculators for Georgia, stick with this article if you want to find the best Georgia tax calculator for yourself.
All the calculators that will be mentioned in this article require the same inputs and give you the same results, but they are different in terms of interface and some other subtle details.
Fulfill your duty of being a good citizen by using these tax calculators
Best Georgia Tax Calculator
1. Forbes Advisor: Georgia Tax Calculator


Forbes is the world's largest finance website, they have all kinds of tips, advice, news, and tools related to finance. Forbes is a website that you can trust your taxes without thinking twice.
They have a really simple and professional website design and their tax calculator is really simple to use.
You have to write your yearly income and select your filing status (Single, Married, Head of the Household).
You also have the option to select a state but in this case, it would have selected Georgia already. You can click 'More Options' button just below the input section if you wish to enter more details
Once you have entered all the details, press 'Calculate', the page will refresh and you will get your results just below the calculate button.
Forbes gives you the results in a very organized manner. You can see all the federal taxes and the state taxes. It gives you the total tax amount and your remaining income.
There's also a pie chart representing the take-home income and the total income tax, with their corresponding percentages.
Forbes is a great choice for a Georgia tax calculator and you can always change the state if you wish to find the taxes for a different state.
2. Smart Asset: Georgia Paycheck Calculator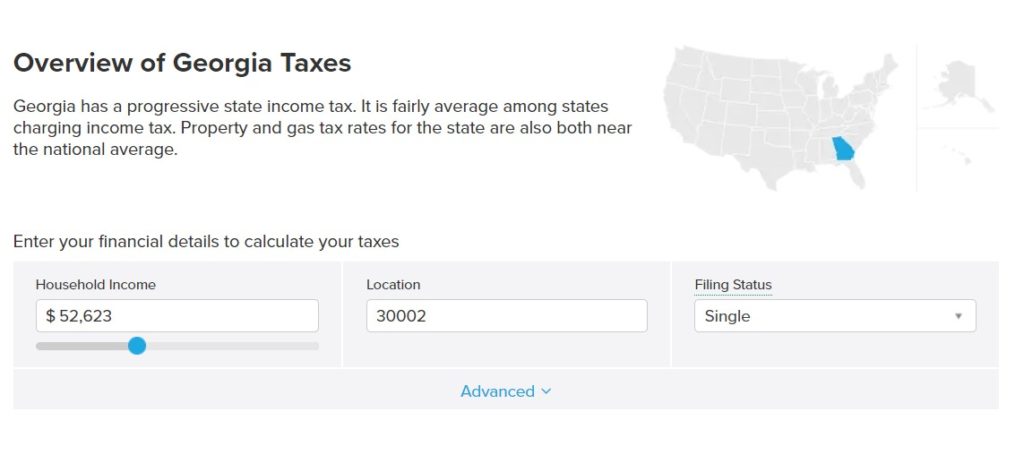 Smart Asset is also a finance related website like Forbes, but they deal with more technical stuff like loans, investment, banking, etc. The website is built pretty well but you might find it a little overwhelming when you first open it.
It seems like there are a lot of inputs, controls, and information on the calculator, but once you start interacting with it you will figure all this out pretty quickly.
The interface of Smart asset calculator is a little more complicated, as you have to enter more details.
First, you have to select your marriage status and enter your salary. You have the option to enter your hourly pay or your yearly pay. You input your manually or use a slider to enter it.
Once you have entered your income, your take home semi-monthly salary will be shown below.
There is a section titled 'where is your income going?', it shows you the details of the taxes that are being deducted from your salary. Smart asset calculator also shows you a pie chart, representing different taxes and your take-home amount.
There are some other details that you can include on the left side of the page, like dependants, allowances, additional withholdings etc.
3. Pay Check City: Georgia Salary Paycheck Calculator
Pay Check City is a website that you can use to not calculate the taxes but also learn about them, there is never any formal education provided for taxes so website's like Pay Check City is always a good source of information.
The interface of the calculator itself is fine but the website is full of ads, you will see them in every direction of the webpage. This gives the website a non-professional look, it also makes it look less organized.
Before you start using This calculator you should know that it has a lot of inputs. The first thing you need to input is your salary date, which is referred to as the 'check date' on this calculator.
After that you have 3 sections to input the details, the sections are named as General, Georgia state and local information, and Voluntary Deductions (optional).
The General section contains the following fields; Gross Pay, Gross Pay Method, Gross Pay YTD, Pay Frequency, Federal Filing Status, Number of Federal Allowances, and Additional Federal Withholding.
There are also some details that you the option to tick or untick.
The second section is Georgia state and local information, and its input fields include, Additional State Withholding, Filing Status, Personal Allowances, Dependent Allowances, Additional Allowances, Most and Recent Withholding Amount.
As you can see, this calculator requires a lot of information and time from you, but that is something that also makes it really precise. We recommend using paycheck city if you are looking for a detailed tax calculator.
4. ADP: Georgia Paycheck calculator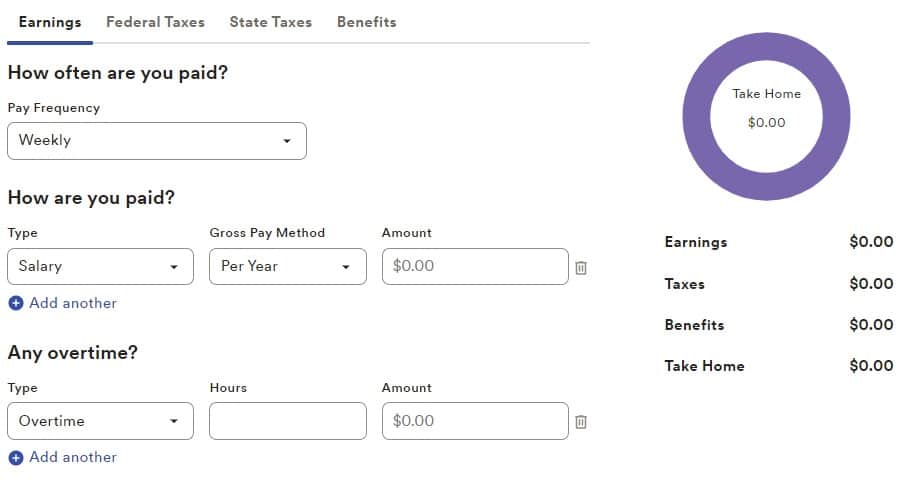 ADP is a corporate service provider that mainly focuses on giving HR services to companies, they are a trusted and well-reputed company. You can find their Georgia Paycheck Calculator under the resources section.
It is no wonder that their website is so well maintained. It's like a perfect balance between a basic and modern website design. Their tax calculator is quite user-friendly, even though it does require you to enter quite a few details.
You have 4 tabs where you have to input the details, Earnings, Federal Taxes, State Taxes, and Benefits. Diving the inputs into sections is a wise choice, you would still have to fill in a lot of details but it won't seem confusing to you.
The details that you have to enter are pretty much the same ones that we have discussed in the calculators mentioned above. Once you have entered all the details the results will be displayed on the right side of the calculator.
ADP shows you the results as soon as you enter something but they keep on changing with the information that you are entering.
If you need a detailed calculator and also want a good interface, ADP's Georgia Paycheck calculator might be the right choice for you.
Why are taxes Important?
Taxes are the income of a nation, without taxes, the government won't get any money to finance projects and initiatives for society. Let's see what are some of the most important aspects of our society that depend on Taxes.
All the public education institutions that you see are funded by taxes, free or cheap education that the governments provide won't be possible without taxes. Education itself affects a lot of aspects of the society.
Health is one of the biggest recipients of the tax money, without taxes, governments won't be able to provide health care to citizens. Governments also fund a lot of health research projects that allow us to protect ourselves better from diseases and outbreaks.
All roads, railways, and public transport that you see and use are all funded by the taxes. Governments won't be able to provide a practical infrastructure if they don't have any money. Taxes allow them to make all these things possible.
End Note
Taxes are crucial for a free society to be possible, everything that we see around us, parks, roads, public schools, footpaths, etc are there because of the taxes. Society would probably be in a chaotic state if government stops collecting taxes.
A tax calculator can be a very convenient tool, you are susceptible to mistakes if you try doing the taxes manually and it would also be a really tiring process. This article can serve as an ultimate guide For people who want to calculate their taxes for Georgia